The City Hall, a neoclassical palace, is a beautiful and grand old building overlooking one of the main squares, with an elegant exterior, featuring sculptures on the triangular tympanum, supported by four paired columns. With its interior rich in works of art, such as a painting depicting Marquês de Pombal during the reconstruction of Lisbon, it lends itself as a perfect place for an unforgettable wedding.
The former summer residence of the archbishops firstly, and then of the patriarchs of Lisbon, Palacio de Mitra was commissioned by Tomás de Almeida to be built in 1730. In the interior you encounter the typical 18th century Portuguese tiles, in blue and white, which are characterized by their thematic richness and great pictorial quality.
The Palace also boasts a two-kilometre aqueduct, designed to supply two fountains, one of which is monumental, that were all built in the 18th century.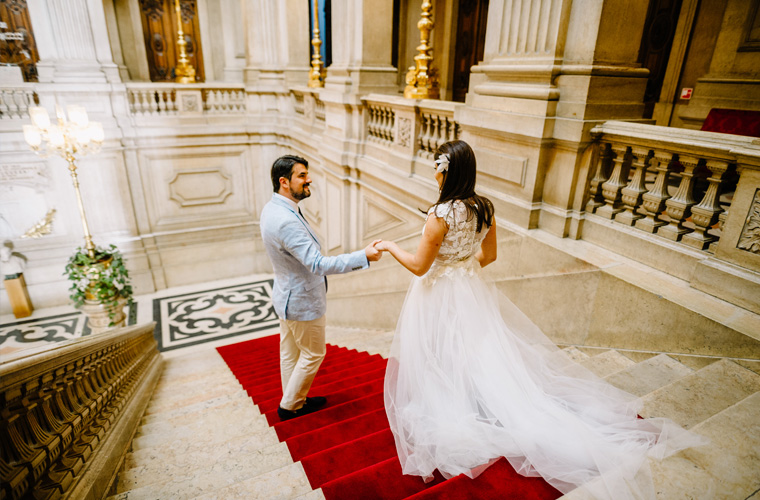 Costs depend on nationality, civil status and available registrar (any transport costs will be added)
Planning of wedding ceremony

Organising wedding decoration

Music column with microphone

Bridal bouquet and boutonniere (seasonal flowers)

Symbolic marriage certificate