Click here to see our PINTREST Board
Food and drinks are so important and should be chosen carefully. If you are having a beach ceremony it might be a great idea to serve some snacks afterwards. Remember everyone will be exited getting ready for the big day, many may not even have had breakfast as a result of rushing to get ready… It will be a busy morning, what with hairdressers … getting dressed … photographers …. chatting with friends… time will soon fly by.
So after the "I do", people will get hungry quickly, suddenly being aware that they haven't actually eaten much yet.
So although you might think that you won't need anything until later, remember that once the "I do's" are done and the nerves have calmed, (for you and your guests) the hunger bangs set in.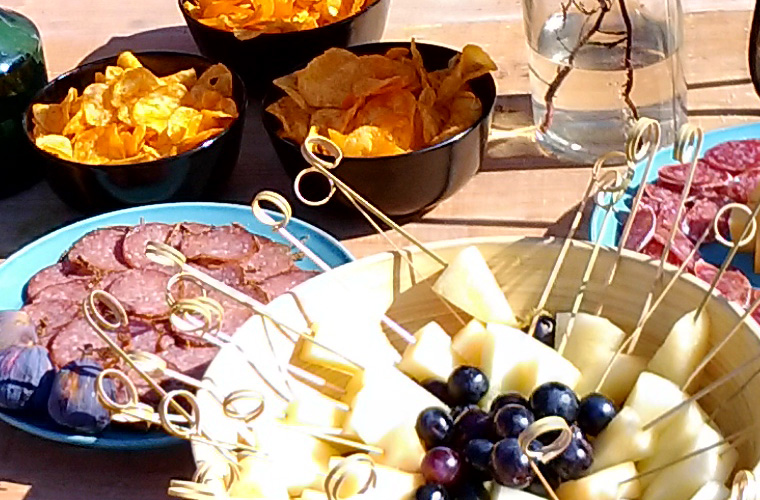 I suggest a mix of fruit and vegetables that are both filling and fresh.
Skewers are a great option for easy handling and of course everything should be practical in all aspects.
Best of all is food that keeps well even with the heat, some things are better not served, such as salmon or ham…
Of course everything needs to be treated with a lot of care, but some things are riskier than others.
Let us know if you would like us to prepare snacks for your beach wedding and what food and/or drinks you would like served.
E-mail us at info@weddingportugal.com