Portugal has many kilometres of beautiful beaches so you can have your wedding ceremony on a beach.
None of Portugal's beaches are private, all beaches have access for the general public.
Especially in the case of civil weddings, we will need to get a license from the Capitania, and if the beach belongs to a nature reserve we would also need to get a license from the nature reserve office.
In the summer month, during the official bathing period of the year, on many beaches it is only possible to get such a license after 7pm. Outside the bathing period other times are also possible. The bathing period varies from location to location but is generally form mid June to mid September. At the beach locations shown on our website you can also get married during the summer month before 7pm.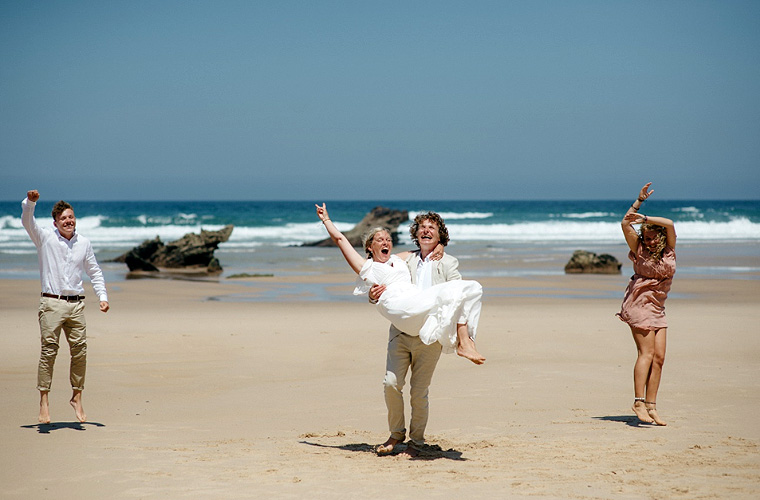 We however, suggest that for the summer months you choose the morning hours, before 1pm, when there aren't so many people on the beach yet.
If you have chosen a different beach than we can check if it is possible to get married there and what the conditions are. We will also check with the local registry office as to their conditions.
On the day of the wedding your translator/celebrant will be waiting for you at the beach or at an agreed location.
We suggest to decorated the beach a little, besides it's natural beauty it is nice to add some decoration to bring up the festive occasion. See our decoration suggestions here
Have a look at our beach location suggestions and send us an e-mail with your request.