It is possible to marry legally in Portugal without being a resident of this country and without having to come to Portugal at any time prior to your wedding. We can apply for your wedding via a power of attorney document that we create for you which you have to sign in front of a notary public and get apostilled (or other authentication where appropriate).
You marry under the Portuguese law in front of a Portuguese registrar, however, certain legal aspects of marriage according to the law of the country of nationality and the country of residency are relevant. In Portugal marriage is defined as a contract between two people, be it same or opposite sex.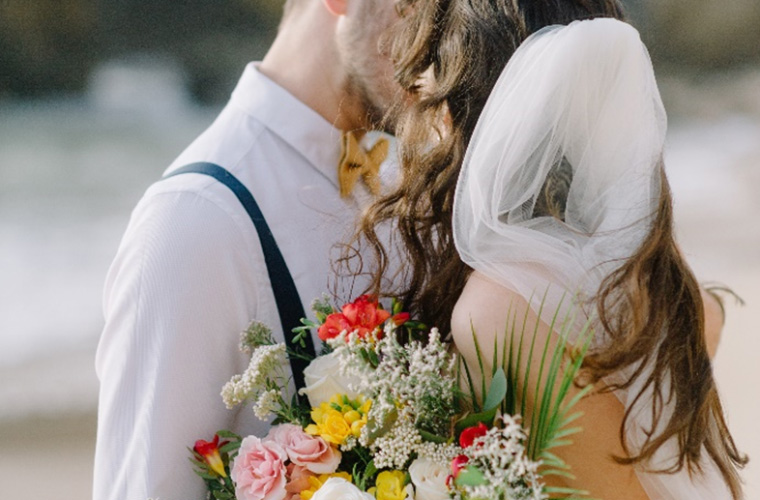 Which documents would you need to provide: These are the basic documents needed, see details below. We will send you a detailed list for your paperwork according to your personal situation.
We need the originals of the below documents sent by registered post or courier no less than 6 weeks prior to the wedding date. Earlier is better. We request you send us the documents in digital format prior to posting them to confirm that everything is correct.
Birth certificate
you can get this from the registry office where the birth was registered or in many cases through online request forms. You will need to get a recent copy of your birth certificate, issued not more than 6 months before the date of applying for your wedding. It needs to be the  long version with the parents' name, either an international version (only for the countries listed here), or a national version which needs to have an authentication from a governmental body of the country where issued, to prove that it is a valid document of this country. In many countries this would be an Apostille, see member countries of apostille here.  
Marriage Capacity Certificate 
(also called: no Impediment Certificate/Certificate de Coutume, Certificate of Legal Capacity to Contract Marriage)
issued not more than 3-6 months (depending on validity of document) before the date of applying for your wedding. In most countries you will need to contact your local registry office and give notice of your intent to marry in order to get the certificate of No Impediment. The office will also tell you how long it takes and what you will need to do in order to get the certificate. Some countries issue an international version of the marriage capacity certificate others may need an apostille or other international certification.
Please note a Marriage capacity certificate also can be a No Impediment Certificate.
It can NOT be a single status declaration; this is not accepted by the Registry office here.
Power of attorney 
with notary stamp and signature and apostille (or other authentication if not member country of The Hague convention for the apostille) – also issued not more than 6 months before the date of applying for your wedding. We will send you the power of attorney for you to sign in front of a notary public.
Death certificate
(if either bride or groom are widowed)
either an international version (only for the countries listed here) or a national version which needs to have an authentication from a governmental body of the country where issued, to prove that it is a valid document of this country. In many countries this would be an Apostille,see member countries of apostille here.
Divorce Papers / Marriage certificate of previous marriage which states divorced
(if bride or groom are divorced. If there was more than one previous marriage, we only need the last divorce paper). We need the decree absolute which will have to have an Apostille or other authentication from a governmental body of the country where issued.
Apostilles / international authentication for documents
documents that are not in the international form require Authentication from a governmental body. Countries that are members of The Hague convention, can use this method of authentication for the Apostille, which is the easiest method. If your country is not a member you will need to get the authentication for documents that your country offers, plus the document may have to be certified by the Portuguese consulate in your country.
Photocopy of your passport
this is in general just a simple photocopy with no certification, therefore you can send this as a scan or photo taken by you.
Name change document
If bride or groom or parents of either have changed their names at any point in their lives, we may have to show proof. In regards to mothers' maiden names this is usually stated in the power of attorney. The rule is all names need to be in accordance on all documents otherwise proof needs to be shown.
Residency document
For couples with one partner resident or being a national of a country of the EU and the second partner being a NON-EU resident we need to provide the legal residency proof (i.e. Visa) when requesting your wedding. If both partners are resident and/or nationals of NON-EU countries that is generally not needed.
How long does it take to apply for a civil wedding?
We work with a recommended minimum time frame of 6 weeks. Which means, we would need your paperwork at least 6 weeks prior to the wedding, to give time to translate the documents and to ensure the registry office will be able to receive the wedding application with no time issue. We are able to find faster options if necessary, if it is a small wedding and not on a weekend in the high season. The earliest date to organize the wedding process is approximately 11 months prior to the wedding, because of the validity of documents.
Can the wedding request be denied?
The registrar can ask for further papers if he/she has any doubts about the legality of your wedding request.
When do you get confirmation of booking of the registrar?
Once the wedding request is approved we can book the registrar for the requested time and date. In many cases we can make a pre-booking to secure your date and time. This depends on the registry office.  In general, the time and date will be as requested. If, as in some rare cases, the registry office should not have availability for the requested time and date there are two options:
Time and/or date get changed
We find you a registrar from a different registry office that is willing to travel to your wedding district. Extra travel costs for the registrar apply (average 10 € – 50 €)
Where will the ceremony take place?
The ceremony can take place at the registry office or at a location of your choice. This does not have to be a location that is licensed for weddings. Hotels, restaurants, quintas or holiday apartments are some options. Beach weddings are also possible, a license from the maritime police is required. More info under Beach weddings.
How long is the actual ceremony?
A civil ceremony is between 10 – 20 minutes long depending on the registrar.
How do things go on the wedding day?
In general, your wedding attendant, who is also your translator will be at the location approx. 30 minutes before the wedding. The registrar usually arrives at the appointed hour of ceremony +/- 5 – 10 minutes and leaves straight after the ceremony. If for some reason you will be late, we cannot guarantee that the registrar will wait, however, so far they always have. The registrar will read out the data of the application for the wedding and read the final decision that has been made, followed by the legal explanation of marriage and the important question which is: Is it of your free will to marry … After that you may exchange personal vows and rings. Following this, the wedding register is read out. Generally, the civil ceremony is very basic, therefore we suggest you add a celebration ceremony, in which you have a celebrant leading through the ceremony, as well as translating the parts of the registrar. Please ask your wedding planner for further info if you are interested or read here: Celebration ceremonies
The property regime defines the legal rights of possession during the marriage. For example, in Portugal any marriage without a prenuptial contract will be subject to the regime of shared goods, meaning everything acquired during the time of marriage belongs to both. Heritage or personal gifts stay private possession. If neither bride or groom has a Pt. nationality or a residency in Portugal the Pt. law does not apply to the property regime. What defines the property regime applied is the first common residency after the marriage. This is a general information and for more detail on this matter we advise you consult a lawyer who specializes in international law. This may be of particular importance if you are planning to marry with a pre-nuptial contract.
The registrar may ask for a shade or shelter from rain in order to agree to your chosen wedding location. In case of bad weather and no alternative of location the civil wedding will take place in the registry office. Last minute changes of time and date to accommodate your wish for an outdoor wedding can be attempted without guarantee, depending on the availability of the registrar.
It is not necessary to have witnesses, but in case of doubt the registrar has the power to insist on witnesses. By law the witnesses would need to speak Portuguese, however many times we had witnesses that did not speak Portuguese. We suggest you only have "official" witnesses if the registrar insists. You can have "unofficial" witnesses if you choose to also have the celebration ceremony.
The name changing options have to be in accordance with your personal law, law of your nationality. If you are Portuguese, you may change your name during the wedding with the options of adding one or two surnames to your own surname. If you are not Portuguese, you should request the name change when you register your wedding in your country of nationality.
See info for British nationals here: http://www.ukdps.co.uk/AWomansRightsUponMarriage.html
If you do not speak Portuguese you are obliged to have a translator, we include this service in our planning package.
International Wedding certificate
After the marriage, we will send you an international Wedding certificate. You may need a national document with an apostille that then has to be translated in your country. Please ask at your registry office and let us know if you require a national version with apostille or an international version wedding certificate. Countries that accept the international version: US, UK, Germany, France, Austria, Canada, Poland, Norway, Sweden, …. Countries that don't accept the international version: Czech Republic, Russia ….
There will be no signing during the wedding. The wedding is a verbal contract in front of the official authorized person and will after be digitized. If you also would like to book a celebration ceremony, we can supply a symbolic wedding certificate to be signed at the end. This certificate has no legal validity.
All above information is given to the best of our knowledge, we are not liable for errors or changes in the current legal regulations.