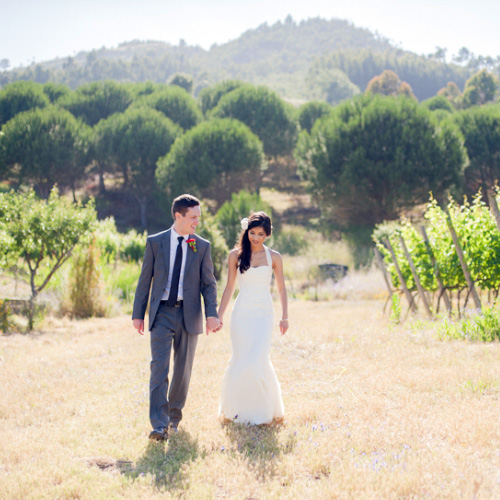 Melanie was amazing with planning our wedding – we definitely could not have done it without her.  She was particularly helpful regarding the legal side of things (which was something we had no idea about).  She prepared a step by step guide with a breakdown of what we needed to do, the documents required and a timeline.  When we registered for the civil ceremony in Portugal for the wedding (a few months prior) she arranged for someone to be with us.
Melanie was also great with the reception planning.  She knew our budget and negotiated prices for various services. She was also present at the wedding to make sure everything was running smoothly and also acted as the translator during the civil ceremony.
Melanie was also very transparent with her fees and pricing.  There were no hidden costs or surprises.  She was also very honest when I asked about her services giving us a breakdown and when I asked about an additional service she was honest about telling us the cost and then adding that she does not think we require it and therefore it was unnecessary to pay her for that particular thing.
Our wedding was beautiful and everything that we could have hoped for.  
Thank you again Melanie!
Chizuru & Dan