Hiring a wedding planner is the wisest and best decision.
Wedding Portugal is made up of several experienced and talented members, who know this country, its language, features and nuances.
Our team consists of speakers of English, German, Portuguese, Italian and Russian.
Wedding Portugal Planners are a tight knit team, ensuring you receive the wedding that you have dreamed of all these years. The Wedding Planners dedicate themselves to present you with everything you might need, and everything you might want, always taking into account the highest quality and best price relation, to make sure that you're only offered the best possible services. No need to worry about language barriers, because not only do we have an essential list of multi-cultural contacts, but we also have a vast knowledge of the entire procedures required for your wedding abroad.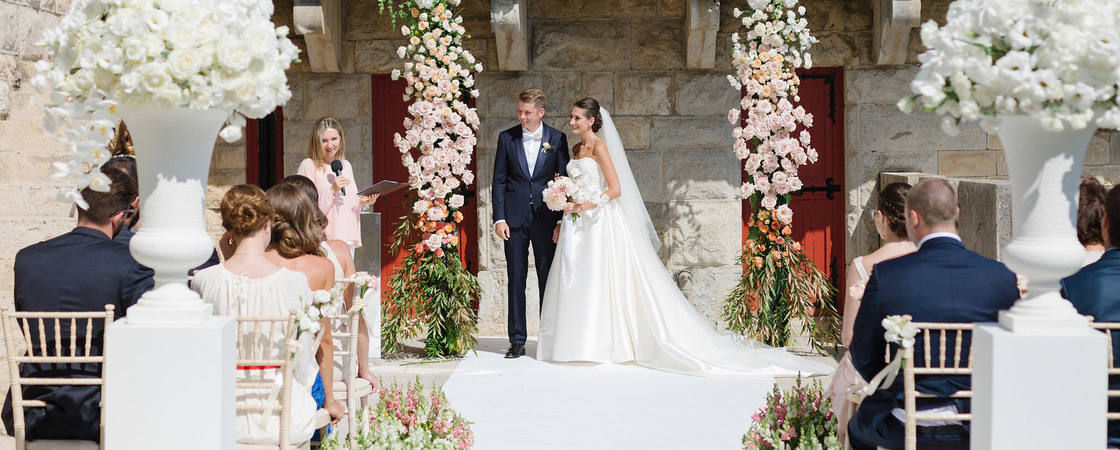 Here are some reasons to hire our team
We have received an extensive list of positive reviews and recognition.
We organize big events as well as intimate elopements for two.
We are responsible for each stage of preparation and for the general result.
We work with the best suppliers in the country, which offer good quality for reasonable price. We maintain high standards hiring both vendors and venues.
By reflecting the budget, we make absolutely transparent estimates and all positions. To reach the perfect result, we optimize your budget.
We build clear timelines and delivery schedules for suppliers.
We work with the best venues across the country: old castles, royal palaces, modern hotels, beautiful beaches, romantic villas, green city parks, deep forests, barns and vineyards, forts and even museum, whatever suits your wishes and dreams best.
We will never give up, as we are a team, used to dealing with pressure in the events world. We have gained a lot of experience throughout the years adding a high level of maturity to our work.
We will always be there for you and take care of everything, so that you can relax and enjoy this wonderful event, knowing that you have the support of our professional and dedicated team.